What is Holi?
Holi is a vibrant Hindu festival celebrated annually, primarily in India and Nepal, but also by Hindu communities worldwide. It is affectionately referred to as the "Festival of Colors" or the "Festival of Love." The festival takes place on the full moon day of the Hindu month of Phalguna, usually in February or March.
Holi is a celebration of the triumph of good over evil, the arrival of spring, and a time for forgetting past grudges and strengthening relationships. People come together to participate in colorful and joyful activities such as throwing colored powder and water at each other, dancing, singing, and feasting.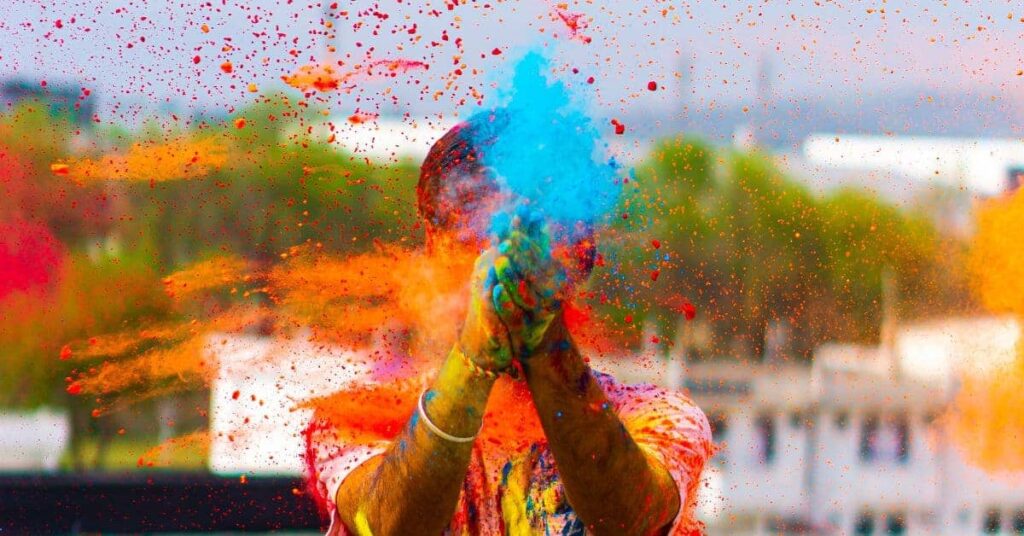 Suggested Read
Dell Alienware Aurora 2019: Blazing-Fast, Futuristic Design
Why is Holi celebrated?
Holi is a multi-faceted festival celebrated for several reasons, including:
Triumph of Good Over Evil: Holi commemorates the victory of Lord Vishnu over the demon king Hiranyakashipu.
Celebration of Spring: Holi is a celebration of the arrival of spring, signaling the end of winter and the start of new beginnings.
Harvest Festival: In some regions of India, Holi is a harvest festival that marks the end of the Rabi crop season.
Festival of Love and Forgiveness: Holi is a time to put aside past conflicts and strengthen relationships. People visit friends and family, exchange sweets, and offer forgiveness to each other.
Religious Significance: For Hindus, Holi is a religious festival that involves fasting and offering prayers to Hindu gods.
Overall, Holi represents new beginnings, hope, and happiness and is an opportunity for people to come together and spread love and joy.
How to wish for Holi?
Wishing someone a Happy Holi can be a fun and simple way to spread joy and love during the festival. Here are some ways you can do it:
Send a Greeting Card: Personalize a Holi-themed card with a message or quote and send it to your friends and loved ones.
Make a Phone Call: Pick up the phone and call your friends and family to wish them a Happy Holi.
Send an E-card: Choose a digital Holi-themed card and send it via email or social media.
Write a Text Message: Send a thoughtful text message wishing your friends and family a Happy Holi.
Use Social Media: Share a Holi message or picture on social media platforms such as Facebook, Instagram, or Twitter.
In-Person Greeting: If you're with your friends or family in person, take the chance to wish them a Happy Holi face-to-face.
Remember to be creative and personalize your Holi wishes to make them special and meaningful for the recipient.
Holi Wishes
Here are some Holi wishes you can use to greet your friends and loved ones on this festive occasion:
"Wishing you a very Happy Holi filled with colors, joy, and laughter."
"May this Holi bring happiness, peace, and love to your life."
"Let's celebrate this Holi with colors, sweets, and joyous moments."
"May the colors of Holi spread happiness, peace, and prosperity in your life."
"Wishing you a bright and colorful Holi filled with lots of love and laughter."
"May the festival of colors bring joy and happiness to your life, Happy Holi."
"Let's make this Holi memorable by spreading love, happiness, and colors."
"Wishing you a Holi that is as vibrant and colorful as the colors we throw."
"May the colors of Holi spread love and joy in your life, Happy Holi."
"Wishing you a Happy Holi filled with fun, laughter, and lots of colors."